2017
Corporate Event


Katie Mast at Cotton & Oak contacted me with the fabulous idea she had. She was designing a moody holiday party for Andalou Naturals and wanted me to write each menu, name tag, and a couple of empowering quotes. The goals were to make a modern but luxurious party with agates, jewel tones, black velvet, and gold accents.
To accomplish this, we decided a simple modern script would work best to keep things clean and contemporary. I wrote on the agates with an acrylic marker. For the menus and quote pieces I used a custom mixed gouache ink alternated with a gold mica ink and a stiff blunt nib too keep the thick-and-thins more subtle.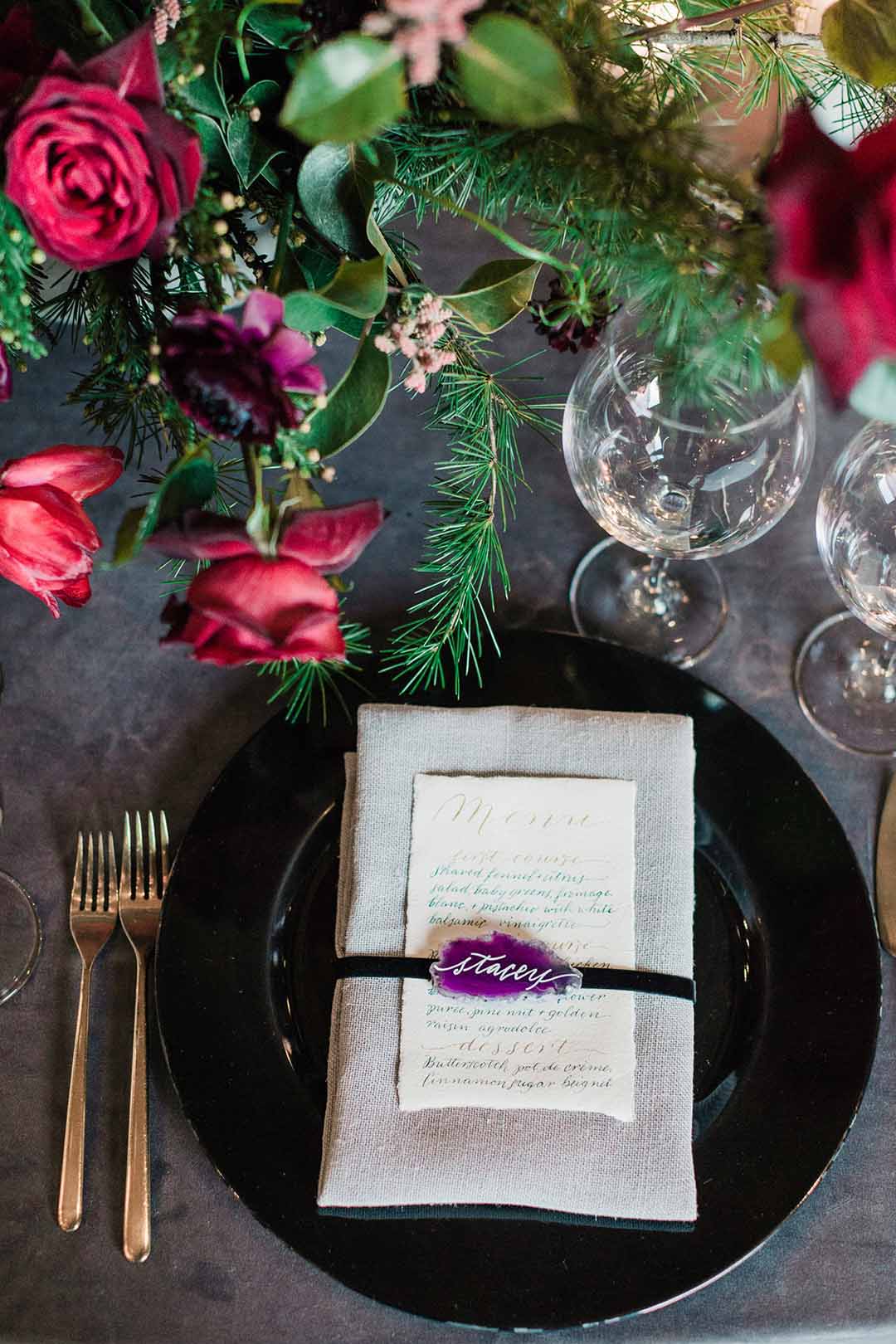 This whole event was brought to life by amazing people and vendors:
Event planning by Cotton & Oak
Florals by Amanda Vidmar Design
Rentals by La Tavola Fine Linen
Event photos by Tanya Rodriguez
Venue Ram's Gate Winery
---
All photos on this page were taken by the wonderful Tanya Rodriguez.