2020
8th Grade Graduation

I was absolutely honored to be recommended to take on the diplomas for the 8th graders of Marin Waldorf School. This year, due to the shelter-in-place order in the Bay Area, the school wanted to make sure this wonderful tradition continued.


Hand-lettering and painting a diploma for a full class of 8th graders can be cost prohibitive for a small school. Instead of creating each diploma from scratch, I created each element individually. Then combined the pieces in photoshop. After having them printed in full-color, I calligraphed each graduate's name and added the 22 kt gold gilding.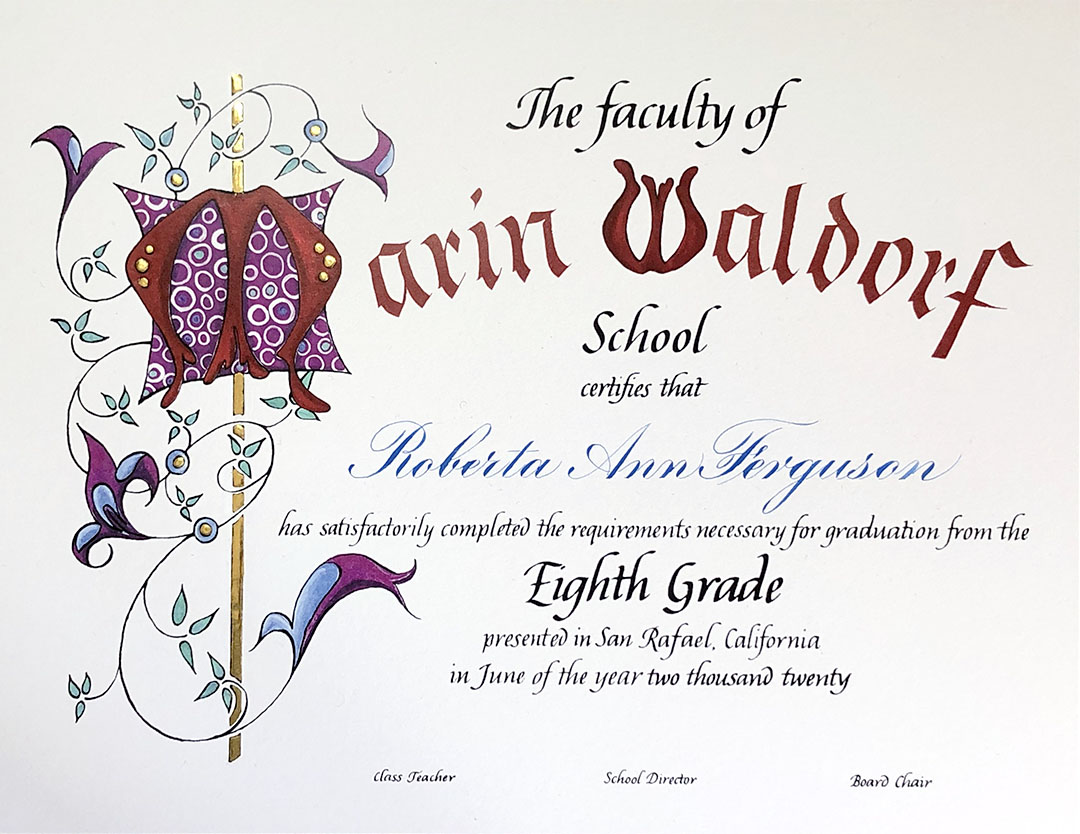 For more about the process of making the diplomas, I have a blog post with much more detail.
---
Looking for something similar?
Having an event where custom illuminated diplomas or certificates would just be the perfect finishing touch? Please, contact me and we can start making a beautiful, unique piece of art together!